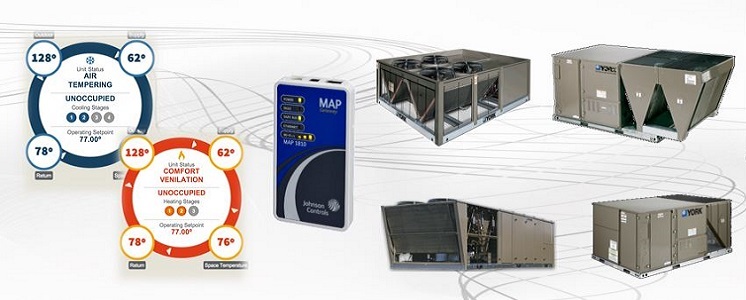 Name: 1810S - YORK Packaged Rooftop Units - Configuration and Commissioning
Product Line: Direct Expansion
Duration: 2 Days 9:00 AM - 5:00 PM
Maximum Capacity: 6 Persons
Audience: HVAC Distributor, Dealer, HVAC Contractor, End Customer
Objective
This training focuses on control of the Simplicity SE card and how it applies to the products in which it has recently been introduced.
This course is a requirement for those previously certified as Startup, Unitary Product Commissioning technicians. It is also for those who wish to gain in-depth knowledge about the capabilities of the SSE control, including configuration and commissioning through the MAP interface.
Below the topics of the Course are listed.
Topics
Introduction UPG systems
Product Features
Operation of the Simplicity Smart control card
Configurations for the commissioning of equipment with SSE control card through the menu of the card or the MAP interface
The cost of the course may vary by Training Center selected.
Cost per Person: $300 (USD)
Prerequisite: None
The following is a list of the necessary requirements to register for the course.
Go to the Courses page and register for the next course available date.
Have at hand the fiscal data of the company and the contact data.
Afterwards, enter the participants' information to take the course.
Finally, enter your payment with the details of your credit or debit card.