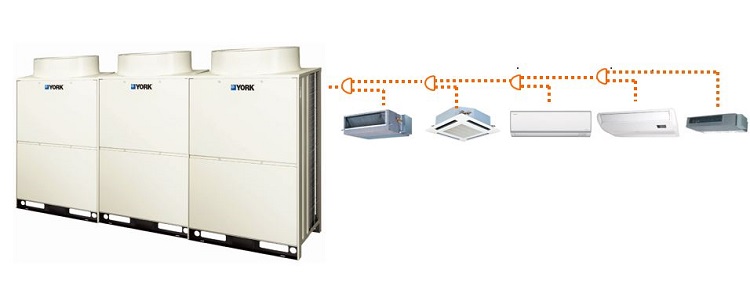 Name: 80010 - YORK® VRF Introduction
Product Line: Direct Expansion
Duration: 1 Session 9:00 AM - 5:00 PM
Maximum Capacity: 6 Persons
Audience: HVAC Distributor, Dealer, HVAC Contractor, End Customer
Objective
The Variable Flow Refrigerant systems (VRF) York provides a wide range of options to ensure occupant comfort and minimize operating costs in buildings with varying loads and occupancy rates. VRF York technology provides exceptional energy efficiency and flexibility with modular systems that can be customized to meet the exact needs of each project and apps.
The objective of the training is to acquire knowledge related to the operation of the different components involved in the operation of variable refrigerant volume systems as well as the theoretical principles that underpin its application.
Below the topics of the Course are listed.
Topics
Get an understanding of the products and resources available to support application in efficient installations and processes of the York VRF systems.
Identify and understand the capabilities and limitations of each and every one of the different offers according to the system profile.
This course provides the tools for operation and service of VRF YORK systems.
The cost of the course may vary by Training Center selected.
Cost per Person: $100 (USD)
Prerequisite: None
The following is a list of the necessary requirements to register for the course.
Go to the Courses page and register for the next course available date.
Have at hand the fiscal data of the company and the contact data.
Afterwards, enter the participants' information to take the course.
Finally, enter your payment with the details of your credit or debit card.